---
Classical Guide / Classical World
Get acquainted with the intimate side of classical music.
It's not the monumental sound of the symphony orchestra, not the personality cult of a star soloist: Chamber music is the unsung hero of the classical repertoire. With only one musician on each instrument type, chamber music gives artists more flexibility to communicate with one another and, of course, with the grateful audience. The possibilities are boundless, and the sound is exquisite.
Here's a trick question: if there are two pianists in a piano duo, then how many are in a piano trio? If you answered "three", then your sense of logic is perfect, but you might be missing out on one of the most expressive forms of chamber music! (You'll find the correct answer below.)
Here are some more terms to know, as you enter the world of chamber music:
Piano Duo: Music for a team of two pianists, and each pianist has a piano at his or her fingertips.
Piano Trio: One pianist teams up with a violinist and a cellist to form a piano trio.
Piano Four Hands: Two pianists are seated at just one piano, with one playing the upper range of the keyboard, and the other confined to the lower range.
Piano Quartet: If you take a pianist, and add a violin, a viola, and a cello, you have a piano quartet.
Piano Quintet: Add either a second violin part or a double bass to the piano quartet, and you are ready to hear a piano quintet. If you are not familiar with Schubert's "Trout" Quintet, get a taste here:
String Quartet: Two violins team up with a viola and a cello.
Clarinet Quintet: Add a clarinet to the string quartet, and you magically have a clarinet quintet. Mozart's in A major is one of his most famous compositions.
Some of the world's top concert houses have halls designed specially to suit the more intimate dynamics of chamber music. The brilliant acoustics of the Berliner Philharmonie are fit to scale in the little sister concert hall, the Kammermusiksaal der Philharmonie, one of the best places in the world to experience a live chamber music concert.
Find a chamber music performance in the Philharmonie Berlin:
On the other hand, you can go back to the roots of chamber music by listening to a small ensemble perform in a palace chamber. Mirabell Palace in Salzburg offers concerts
Find a chamber music concert in Salzburg:
High on the list of venues for chamber music in New York City is Bargemusic, a unique concert space on a floating barge.
Find a chamber music concert at New York's Bargemusic
Recommended Posts
13 Jun 2018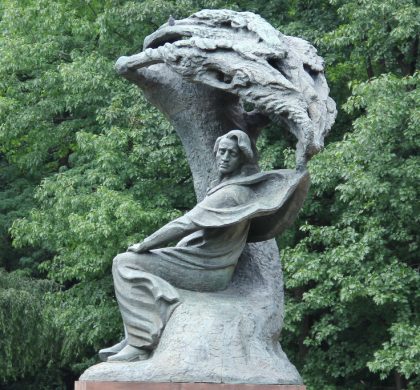 17 Apr 2018
30 Aug 2017
Warning
: count(): Parameter must be an array or an object that implements Countable in
/homepages/25/d594419694/htdocs/clickandbuilds/Overture/wp-includes/class-wp-comment-query.php
on line
405